A Step by Step Guide to Next Generation iPaaS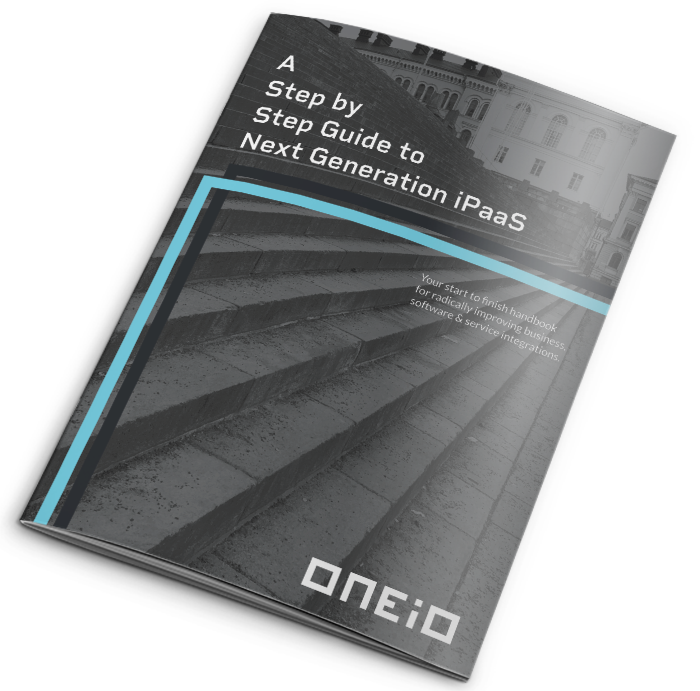 What's in it for me?
Get instant access to our step-by-step guide to modernising your approach to software integration!
Many IT teams are struggling to move forward with their integration plans. This is because the technology and methodologies on offer are slow, expensive and require huge amounts of research, just to get started.
The way forward:
But this can be a problem of the past. By shifting to the newest ways of working, you can have all your major integrations up and running in less than one day.
No more big project plans, no code, no API's and no big upfront spending.
But how is this possible?
Welcome to Next Generation iPaaS
By adopting the ideas and technologies within Next Generation iPaaS, you can radically change the way you build, manage and scale software and service integrations.
To help you get the most up-to-date guidance on this new way of working. We have produced a Step-by-Step Introduction to Next Generation iPaaS.
What you'll learn:
How to move on from slow and expensive integrations
How to use integrations to increase business-wide collaboration
How to build 'many-to-many' integrations
How to reduce costs and improve integrations (at the same time!)
How to get started in less than one day and be ready to start your Free Trial of ONEiO
Learn more about Integration Platforms: The Now and Future of Integration Platforms and iPaaS
ONEiO accelerates its growth by appointing Olaf Schmitz as the Chair of the Board
20.10.2022
Schmitz has had an extensive career as an entrepreneur, business developer, and advisor while leading Amazon's European expansion. Now he is actively...