Clear Path to Your
Integration Success
Free and zero-commitment Landscape
Assessment to guide your integration
projects across the finish line.
If you are looking for ways how you can...


Remove the need to do repetitive and tedious tasks

Continuously improve and reuse your current automations and integrations

Better align your IT and business needs

Support your core business in a better way

Clearly communicate your path into the future




...then book your Landscape Assessment now.
You will receive a tailored report of your current integration landscape including:


Expert analysis into the current state of your internal and external integrations

Walkthrough of your business processes & where integrations can provide you with greater efficiencies

Ideas for future proofing your integrations by organizing the ownership and governance in your organization

Evaluation of the integration tools you can utilize to achieve your goals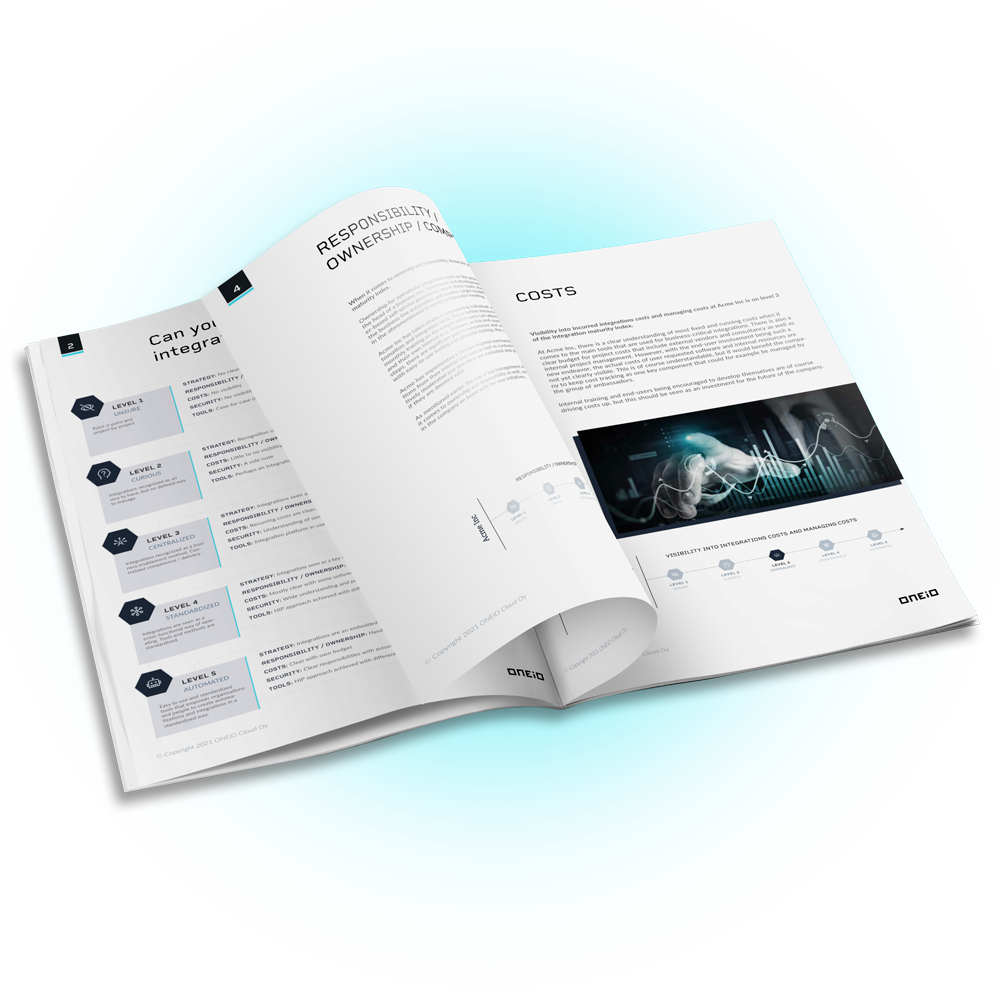 Can you find your own integration maturity level?

Together we will determine the suggested level of your current integration maturity so you can reach the next level.