The IT Leaders Handbook for Managing Multiple Service Providers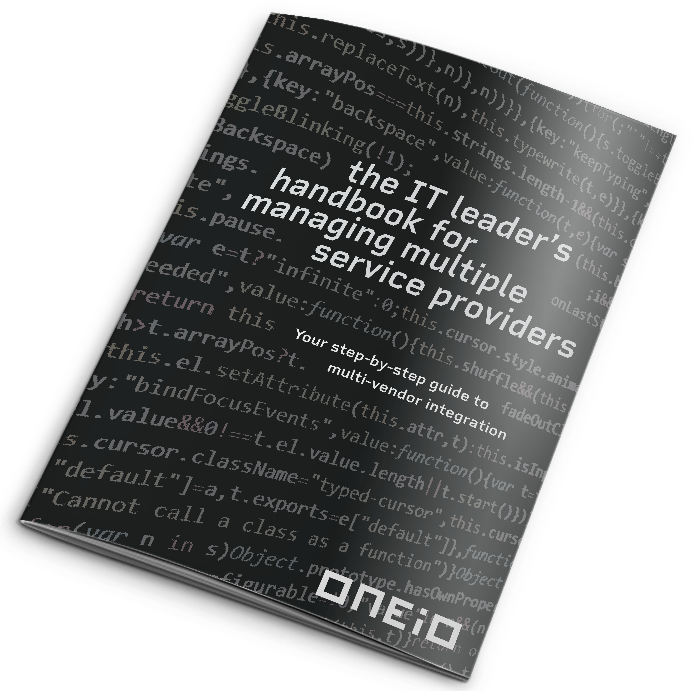 What's in it for me?
Many IT leaders are moving more and more of their IT processes out of the internal focus of their teams and into the hands of experienced and reliable managed service providers. This method of managing corporate IT comes with two very distinct advantages: Managed Services are consistent and reliable and Internal staff win back focus and continual improvement time. Want to learn more?
In this eBook we will explain:
How to review your current service providers

How to measure a provider's ability to integrate

How to challenge the outcomes a service provider is creating

How to develop a service network between all your providers
Please submit your contact details and get your copy today!
Read more about vendor integrations
ONEIO lands €7.2M to drive cloud-based industrial revolution in the enterprise integration space
20.04.2022
Helsinki, Finland 20.4.2022 – ONEiO, a Software as a Service company offering cloud-native and automated integration services, has raised 7.2M€ in...